Are you a small business owner looking to dominate your local market? With the right SEO strategies, it is possible to get your products and services noticed by potential customers in your area. In this article, we'll provide expert tips on how to optimize for local search engine ranking so that you can reach more people and grow your business.
From keyword research to mobile optimization, these tactics will help ensure that you are staying ahead of the competition in the digital world. Find out how you can make an impact with localized SEO today!
Understanding Local SEO: Setting the Foundation for Success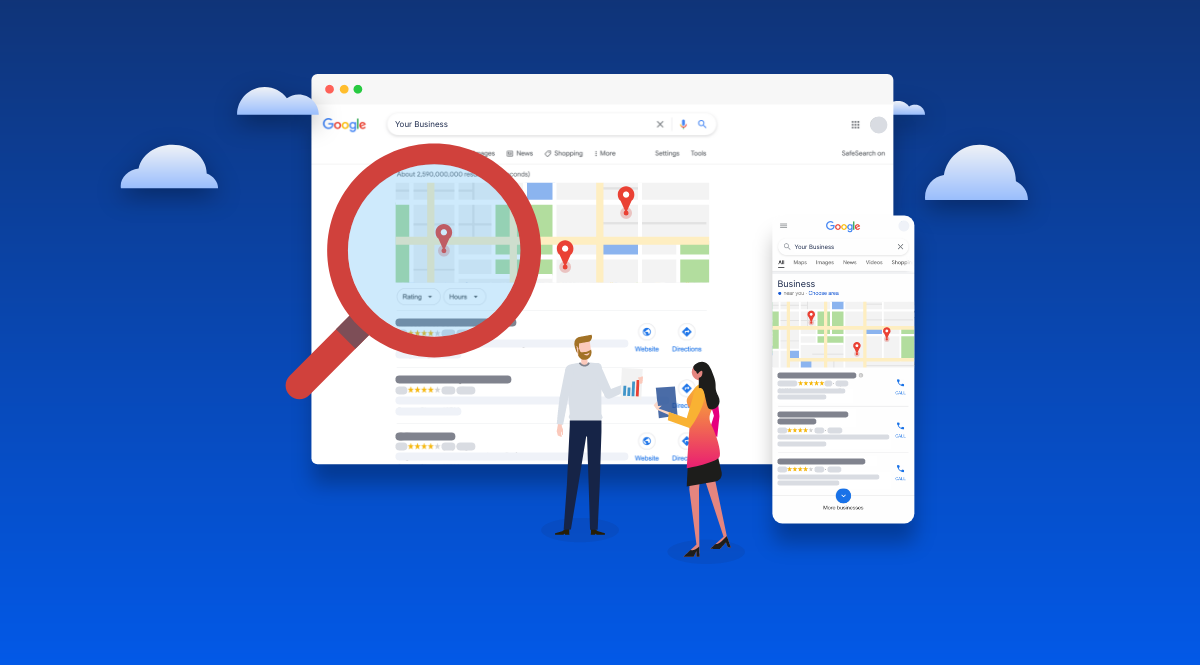 When it comes to dominating your local market, having a good understanding of Local SEO is essential. Search Engine Optimization (SEO) helps businesses make sure they can be found online and that their website is ranking higher in search engine results pages (SERPs).
Local SEO specifically focuses on the optimization of a business website to ensure its visibility for users searching within its geographic area. It involves tactics such as optimizing content with local keywords and providing accurate information about your business location, hours, contact details, etc.
To help you get started with setting up a successful Local SEO strategy for your small business, here are some tips: Make sure that all relevant contact information including address and phone number are listed accurately across multiple channels; use geo-targeted keywords in web page titles and meta descriptions; maximize reviews from both customers and industry experts by creating review opportunities through social media sites like Facebook or Google My Business; establish relationships with other local businesses to boost referral traffic; invest in targeted ad campaigns where possible. By following these steps you will create solid foundations for success through effective Local SEO strategies – helping you stand out among competitors in your area!
Optimizing Your Online Presence for Local Visibility
Optimizing your online presence for local visibility is essential when trying to dominate the local market. An effective strategy involves targeting potential customers in the same geographic area and providing them with content that resonates.
It's important to ensure that all of your digital assets, including website pages, social media accounts, and blogs are optimized for local search engine optimization (SEO). This means incorporating relevant keywords related to a location such as city or town names into titles and descriptions on all web pages.
Additionally, creating high-quality content that appeals to your target audience can help increase visibility in search engine results. You should also actively engage with followers on social media platforms by responding quickly to comments or messages and promoting positive reviews from customers who have used your services before. By following these simple steps, you will be able to gain a competitive edge over other businesses in the local market.
Maximizing Your Reach with Mobile-Friendly SEO Tactics
When it comes to maximizing your reach with mobile-friendly SEO tactics in the local market, having a successful strategy is essential. To dominate the competition and ensure your business stands out from the crowd, there are several key steps you should take.
Start by optimizing for mobile devices, such as phones and tablets, since most consumers use them to search these days. Focus on increasing your website's loading speed – if it takes too long to load, people will leave before they can even find what they're looking for.
Also, make sure that all of your content is easy to read on smaller screens without needing any additional zooming or scrolling; this includes buttons and menus as well as text size and format. The next step is improving visibility through meta descriptions; include relevant keywords so that when someone searches for something related to your business they can easily find it in their results list. Make sure each page has its unique description which accurately reflects what's contained within so users know exactly what to expect once they click on the link – this will help increase clicks and conversions! Additionally, try including videos or images alongside text wherever possible – visuals tend to engage more readers than just plain words alone do.
Finally, create an effective keyword strategy based on phrases commonly used by those searching for services like yours to draw more attention from potential customers who may not have heard of you yet but may be interested in what you offer nonetheless.
Conclusion
The success of any small business depends on its ability to reach a local audience, and Google Local SEO is one of the best ways to do so. Through proper optimization techniques, businesses can increase their visibility in search results and draw new customers from nearby areas.
By understanding the basics of Local SEO, using relevant tools to monitor performance, and consistently updating content for maximum relevancy, small businesses can dominate their local markets while building authority within their respective industries. With a strong online presence backed by effective Local SEO strategies, small businesses have everything they need to succeed in today's digital landscape.